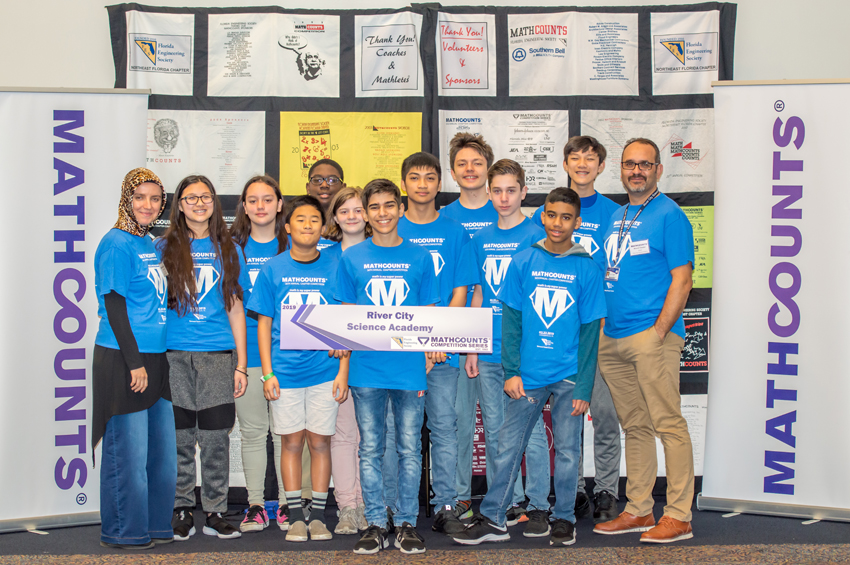 MathCounts is a national program that provides students in grades 6-8 the opportunity to compete in live, in-person contests against and alongside their peers.
MathCounts competition was held this past Friday, 42 teams competed and RCSA placed 7th. For the first time, RCSA Math Olympiad team was recognized in the top teams and made a huge improvement.

Peter Pham was among 324 competitors from Northeast Florida, placed 9th and received a medal. 7 of the team members placed in top 25 students. Congratulations to all RCSA mathletes for their success!